Introducing the Stone Brook Strength team
Meet the fitness experts that are here to help you achieve your goals
Fill out the form below to get started
Take the first step towards getting the results that you want
START NOW
Our founders
Robin & Aaron Maier
Being strong and in shape has always been a priority for Aaron, hearkening back to when he was a firefighter. Now his passion is to make fitness a sustainable and enjoyable lifestyle for everyday people who know they need to make it a necessity but are unsure how to go about it. Robin fell in love with the barbell and CrossFit after wanting to get back in shape after having 2 kids. She is passionate about helping women be strong and independent for real life activities… and having fun while they're doing it! Our supportive and encouraging community can't be beat!
I started CrossFit in 2007 as a New year's resolution and it became a way of life that I plan to continue for years to come! I love how the workouts are functional in that they relate to making you stronger and fitter for real life. I enjoy working with people and helping them do things they never imagined they were capable of. I especially love to empower women to become stronger and more independent. I enjoy working with all ages, from kids to great-grandparents.
In my earlier CrossFit days, I competed in CrossFit competitions including Regionals and the CrossFit Games (team competition in California in 2010), Olympic Weightlifting to the provincial and western levels, and coached athletes at provincial and national levels. However, I now prefer to focus on helping impact people in their daily lives and improve their abilities.
Certifications taken:
CrossFit Level 2
CF Olympic Weightlifting, CF Barbell Strength, CF Gymnastics, CF Movement & Mobility
CrossFit Judges Course 2019
Healthy Steps Nutrition
NCCP L2 Technical Olympic Weightlifting
Agatsu Kettlebell L1, Agatsu Barbell L1
Emergency First Aid & CPR/AED Level C
I have always done some form of physical training since high school. Discovered CrossFit online with the workouts "Angie" and "Cindy" in 2004 and started training with mostly homemade equipment. Sought Olympic weightlifting training with a coach in Alberta and took CrossFit level 1 in 2007.
I have coached weightlifters at meets, athletes at various levels of CF competitions, and various teams in implementing in-season and off-season strength training for sports. Have also worked with teens to build good lifting and training habits and with seniors to help retain mobility and independence.
The biggest lesson I have learned over the years of working/coaching people is the importance of strength and strength training for people of all ages and goals.
Certifications Taken
CrossFit Level 1
CF Olympic Weightlifting, CF Barbell Strength, CF Gymnastics, CF Football, CF Movement & Mobility
CrossFit Judges Course 2019
Precision Nutrition Level 1
Healthy Steps Nutrition
IAFF/ACE Peer Fitness Trainer
NCCP Technical Level 2 Weightlifting
Agatsu Kettlebell L1
Emergency First Aid & CPR/AED Level C
I started working out consistently after having 4 kids in 4 years. I mostly stuck to running, as it was convenient. In 2009 I ran a half marathon, one of the most physically challenging things I've done. I did some at home weight training but nothing serious. In the spring of 2016 I joined a local gym, worked out pretty seriously and had some awesome results. Late 2016 I was diagnosed with papillary carcinoma (thyroid cancer). I had my thyroid completely removed December 30, 2016. I went into hypothyroidism and lost all motivation and my metabolism to boot, gaining 24 pounds in 4 months. Stone Brook Strength saved my life. I heard about a 6 week Barbell free challenge they were running and decided if I couldn't kick my own butt maybe they could. It was a perfect fit. I love CrossFit, everything about it, even burpees! I love being a part of helping people realize their potential and achieve their goals. I want to impact people the same way I've been impacted by CrossFit.
Certifications taken:
CrossFit Level 1
CrossFit Judges Course 2019
Certified Spinning Instructor
Emergency First Aid & CPR/AED Level C
After having my second child, I was diagnosed with post-partum depression and my doctor suggested that I be more active and "find something that I love to do." I had never been a super active person so the idea of joining a CrossFit gym was scary. I did it anyway and started at Stone Brook Strength in 2016. My sister was already a CF Level 1 trainer and she coached me through my first 4 weeks. It was so nice to have someone go through all the movements with me and teach me the right way to lift. It was hard but I loved the way I felt after my workouts. I love the community of CrossFit. There is ALWAYS someone cheering you on and getting you through the hardest part of the workout! We laugh and we cry together! I also loved that after only 4 weeks, I saw positive changes not only in my physical appearance but I was astonished at how much better I felt mentally and emotionally! CrossFit has really given me my life back. It has become the "something that I love to do"!
My desire as a trainer at Stone Brook Strength is to help our clients reach their own goals. I am passionate about helping women meet their fitness goals and to feel empowered!
Certifications taken:
CrossFit Level 1
CrossFit Judges Course 2019
Emergency First Aid & CPR/AED Level C
I started Crossfit as a way to prepare for soccer season in 2019 and transitioned into the regular classes because I loved the functional fitness and strength components. The nutrition is something I have added to my family's everyday life and my kids now have countless healthy habits!
Being a mother of three and business owner I know how busy life can get and I know how hard it can be. I also know the life changing effects it has had in my life, and I love to empower others to find those effects as well.
Certifications Taken: CrossFit Level 1
I first walked through the doors of Stone Brook Strength in 2018 looking for a new challenge, and a new form of self care in the form of improving my fitness, after what had been a difficult few years battling postpartum depression and helping out during lengthy hospitalizations of close family members. I have always enjoyed playing sports, and when college volleyball was a thing of the past, I took up running and enjoyed challenging myself to faster race times. High volume running led to overuse injuries, which left me without any active "me time" outside of the house (which had been key to both my mental and physical health). I knew that improving my strength could prevent the muscle imbalances that had caused my running injuries. I also knew attending classes a few days a week would fill me in a way that would enable me to better care for my family, and myself. After my Foundations classes, I joined in with group classes, and found so much more than I'd anticipated. Here were individuals from all walks of life, working to the best of their fitness and mobility levels, all having fun, cheering one another on, and celebrating personal achievements. This was a happy place unlike anything I'd belonged to before. As a trainer at Stone Brook Strength, I want everyone to feel welcome, valued, and confident in their ability to keep learning and improving in the gym as a means to enriching their lives outside of the gym.
Certifications Taken:
CrossFit Level 1
I graduated with a degree in Human Nutritional Sciences from the University of Manitoba in 2011, and graduated from the MPP dietetic program in 2013. Since receiving my B.Sc I have received my certified diabetes educator certificate.
I have a strong foundation of knowledge relating to medical nutrition therapies and weight management and currently work as a Chronic Disease Dietitian.
My passion for nutritional sciences evolved from my involvement in sports, both as a participant and as a nutrition coach, and I recognize how dietary intake can either impair or improve performance.
Nutrition has provided an integral role in fueling my favourite sport, backpacking, and keeps me going strong on the trail.
I value the foundation of strength that CrossFit gives me to support all of my activities. I became a dietitian because I wanted to help people prevent illness in the first place. I love helping people develop a system to support healthy eating that works for them and making the healthier choice the easier choice.
Qualifications: Bachelors degree in Human Nutritional sciences; Registered Dietitian (and certified diabetes educator)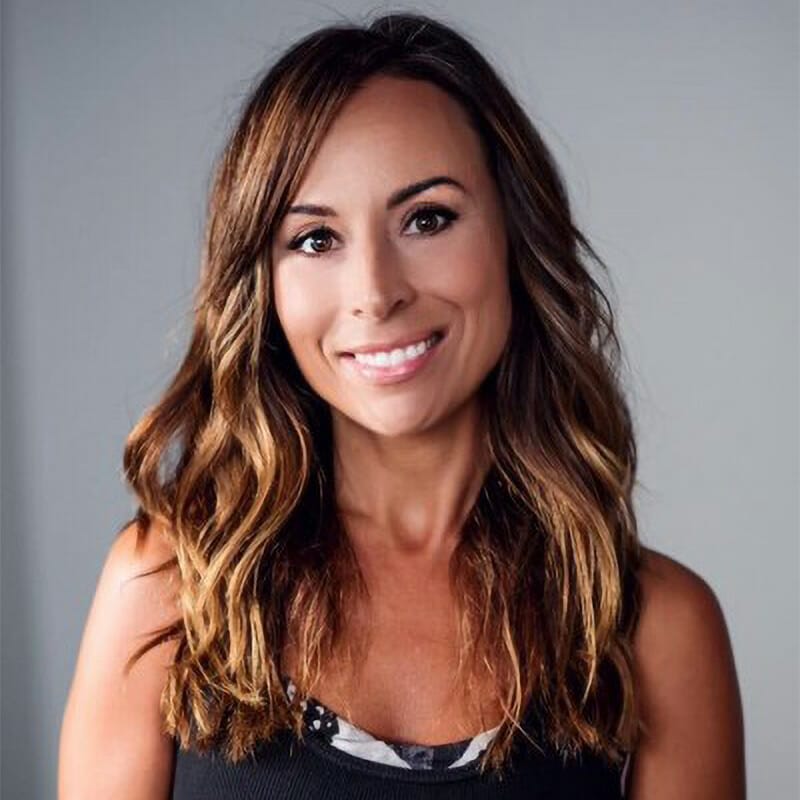 I'm the owner and instructor at Stone Brook Spin. Thanks to indoor cycling, I have energy to enjoy my passions of running, biking, and hiking. Don't let being unfit hold you back from living life to the fullest! We have great fun getting and staying in shape, year round. We offer fun playlists, special profile rides, and motivation! Sign up for classes on Mindbody.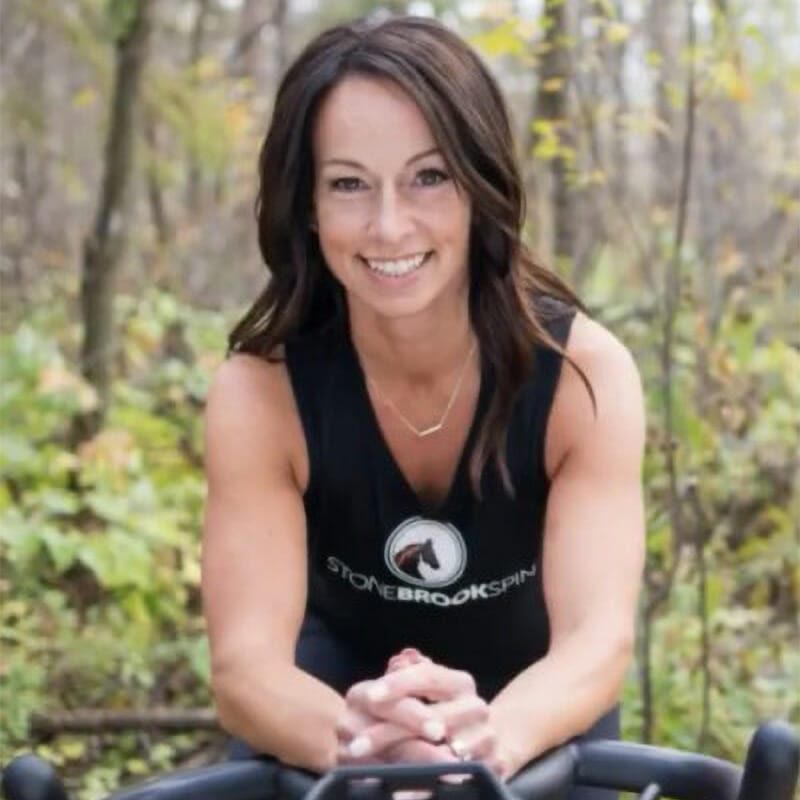 I'm an instructor at Stone Brook Spin (more coming soon) …
I'm a certified yoga instructor (more coming soon) …
I love doing yoga because it helped me be more in tune with my body and I want to help others have that as well. I do heavier duty workouts as well so with yoga it makes it the perfect duo. I enjoy how relaxing yoga is and how much we all benefit from it.
In our day to day lives it seems to be very much on the go, but with yoga, it provides a set back to take the time to slow it down.
Stone Brook Strength provides the perfect balance of cardio, muscle building and relaxing stretching. Stone Brook Strength makes sure that you can be the healthiest version of yourself that you can be and that is why I love being a part of this gym.
Start here
Book a free intro today so we can learn all about you, your goals and how we can help you reach them
Fill out the form below to get started
Take the first step towards getting the results that you want
Free Intro